MOBILE HOMES MANUFACTURER
Our company offers homes in six sizes ranging from 35 to 56 m². Each home is built on a metal and wood framework ensuring high durability of the building. Mobile holiday homes manufactured by DMK Budownictwo have a fully ergonomic layouts providing not only space, but functionality as well, and are ideal for everyone seeking convenience and comfort.
With no necessary permits and formalities
Struggles with bureaucracy to get a building permit? Not in this case! Mobile holiday homes can be placed anywhere without any particular formalities. So if you are dreaming of a beautiful home in just a couple of weeks – GET IN TOUCH WITH US!
WE CREATE THE POSSIBILITY OF PERFORMING PROJECTS ADAPTED TO INDIVIDUAL NEEDS!
WHAT MAKES MOBILE SUMMER HOMES AND ALL-YEAR HOMES DMK BUDOWNICTWO DISTINGUISHED
Rich standard and additional equipment
Adaptation to individual needs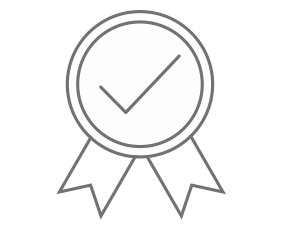 Do you want to see our mobile homes without leaving home?
Enjoy
virtual walks
MOBILE HOMES FROM DMK BUDOWNICTWO
CHOOSE THE MOST SUITABLE HOLIDAY HOME OR ALL-YEAR MOBILE HOME
SAFE MOBILE HOMES
As a mobile homes manufacturer, we have a TÜV Rheinland quality and safety certificate. It confirms that our mobile homes comply with the European standard for mobile homes. They meet stringent requirements regarding both the quality of the houses themselves and the materials used. They also comply with applicable safety standards, which is extremely important for you and your family.